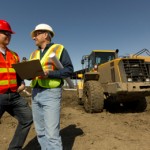 As most have heard, a new Industrial Permit is working its way through the bureaucratic system. This is the third draft and is likely to be adopted without a further review.
Marvin Sachse, Brash Industries, sponsored by CADRA, spoke to the State Water Board, requesting that Permit fees be reduced from the $1,359.00 for small business operators. He proposed that fees be based on a sliding scale related to facility size.
This proposed fee reduction was also formally submitted in writing to the State Water Board. Unfortunately, Mr. Sachse was the only person from industry presenting this proposal. He also pointed out that auto recyclers have over 1,000 permits in the State and represent 10% of all of the State's 10,000 permits – the single largest group of permittees.
The new Permit is expected to be out either late February or March and will probably be adopted in time for the 2013-2014 storm season. Once adopted, additional information on the Permit will be provided.
Newsletter updates occur frequently.
If you would like to be added to the Brash Industries e-newsletter, please e-mail
newsletter@brashind.com with ADD in the subject line.